Confined Space Courses
Essential Confined Space Training
For Industry, Mining, Shipping, Defence, Rural, Government and any other workplace that requires workers to enter a confined space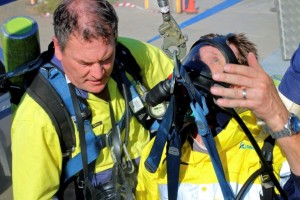 Every year, many workers suffer needless injuries, even death, due to inadequate (or non-existent) confined space entry programs. This happens in a wide range of industries, from those involving complex plant to simple storage vessels. Those killed include not only people working in the confined space but those who try to rescue them without proper training and equipment.

Employers also receive citations and large monetary penalties whenever a Work cover inspection shows the company or organisation does not comply with mandatory Permit-Required Confined Space Entry standards.

Confined Space training is essential to save lives and minimise the chance of litigation.